"We are living in a time where we think everything is technology,
everything is pressing buttons, everything is economy, and we are losing sight in reality."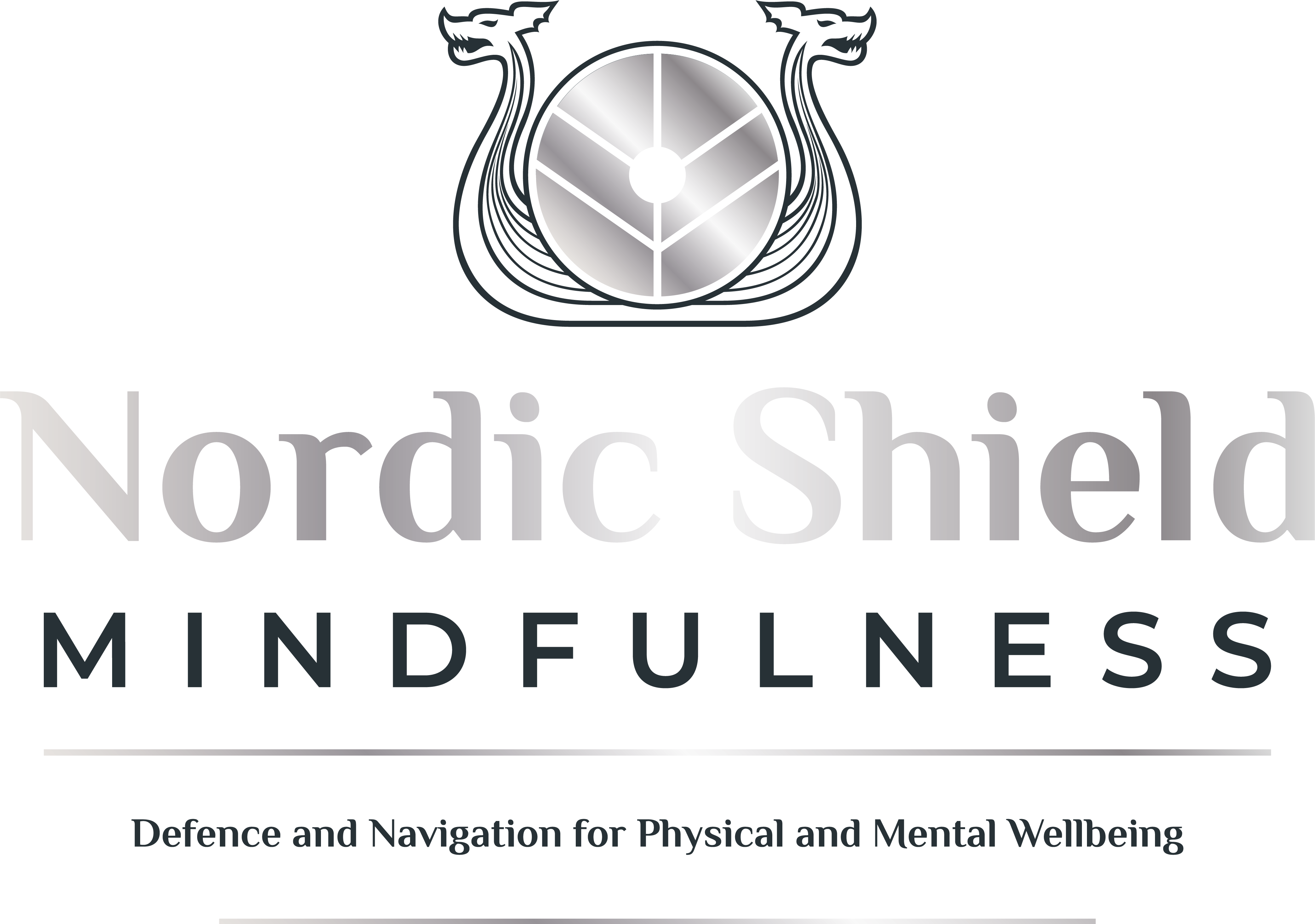 My logo is a sign of strength and our need to care and protect ourselves
I see people trying to cope in this frantic world dealing with illness and stress . The world has moved at a fast manic pace. We do not know how to feel our bodies anymore unless we are on holiday,  this is when we have a heightened sense of awareness in the present moment and we feel invigorated happy and feel a sense of wellbeing. The Pandemic we face has forced some of us to live in the present moment having to stay at home , it has put a stop to almost life itself. This has been extremely difficult but we can learn from this with acceptance and we can all learn and harvest mindfulness as a  powerful coping tool to grow stronger and resilient. It gives us a clearer sense of direction working with stress and anxiety, pain and illness. These proven techniques I have learnt can change the way our brain deals with difficulties and challenges in life.  
I teach and practice harnessing the Scandinavian way of mindfulness navigating and practising this  powerful way self care. Research shows us that learning mindfulness can help us deal with the psychological and physiological aspects of illness. My vision is to help society learn what I have learnt. Times have been difficult for me and without mindfulness you would not be reading this.
Spending time with my son in Denmark I have seen how they work with mindfulness. The Danes have a goal of helping society learn more about the best ways to promote mental health and wellbeing.  They are known as the happiest nation in the world learning to cope with difficult situations in life this is known as (hygge). The word hygge comes from a Danish word meaning "to give courage, comfort,  joy" so I share this journey and this is my core approach to my journey and  navigation  through tough times.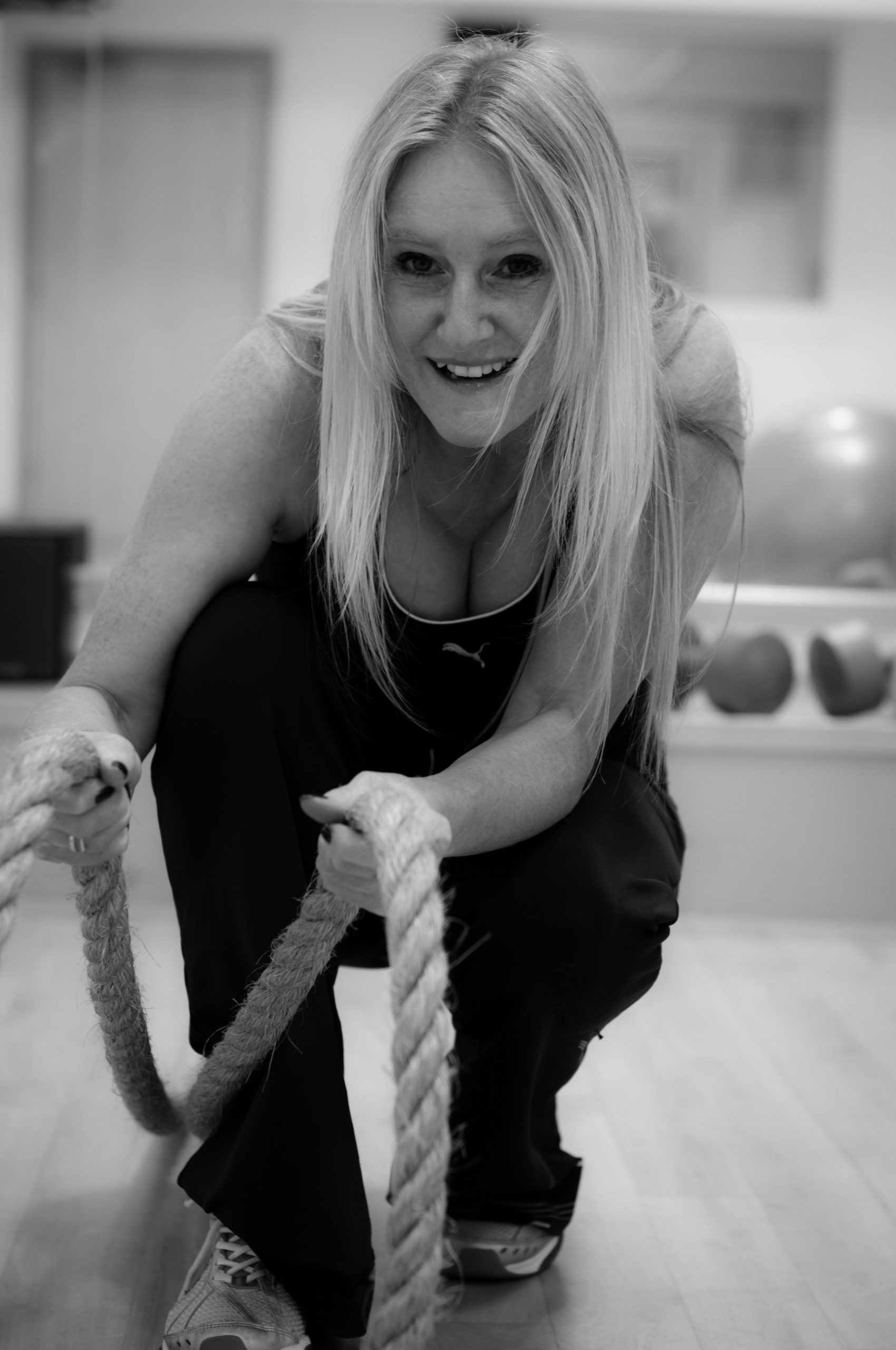 Hi my name is Helen and this is my journey to looking after myself.
I teach mindfulness meditation to individuals and groups.
I know from my own experience that it change lives.
Qualifications
2020 Positive Neuroplasticity course Rick Hanson.
The brain, psychology, and the science of well-being, mindfulness, and meditation
2019 The Professional course. Rick Hanson.
The science of Positive brain change.
2019 Certificate in Mindfulness Skills
Helen Nixon Mindfulness cic CPD accredited Teacher Training Retreat completed May 2019 
CPD Standards Office: Provider No: 21008
2018 Oxford Mindfulness Centre.
St Hughes college Oxford Mindfulness Centre Oxford University.
8 week Mindfulness based cognitive therapy course 
2011-2014 Self employed Personal Trainer and Group Exercise Teacher.
NHS Health Promotion Specialist.    
2010 Beis Yaakov High School Teacher
School sports coordinator.  Lead training in school health and wellbeing . Delivering Health Management 
• Safeguarding Children
• Supporting PE in School   
2005 – 2008 Salford University, Manchester 
• Bsc Hons Exercise and Health Science
• Research in Health science
• Nutrition and Health
• Pharmacology in Health and Exercise
• Advance Exercise Prescription
• Health Education and promotion
Accrington & Rossendale College
• NHS CPR in community resuscitation
• Equality & Diversity L2
• Customer Service L2
• Health & Safety L2
• Disability Awareness L1
• First Aid
• Manual Handling L2
• Midas (Minibus) license  CTA
2009 British Gymnastics
Teachers Award for Gymnastics 
2004 Weight Management Centre London
Weight Management and Nutrition        
2004    Lifestyle Training
Senior Health and Fitness Training    
2002 – 2003 Esporta Health
• SHOKK Teaching Young People in a Gymnasium Setting 
• Indoor Cycling Education (I.C.E)
• Exercise Consultation Skills
• Pre-Participation Health Screening
• Exercise Health Screening
• Exercise Programming 
• Exercise Physiology 
• Personal Training 
2002 Bury College 
• YMCA Fitness Instructor Training              
• YMCA Cardio-Vascular Machine Training
1982 Sight and Sound College Manchester
Diploma in Typing and Office Skills     
1981 Radcliffe College Manchester
706/1 City and Guilds in Nutrition